Publications
Peer Reviewed Articles
Book Chapters and Reports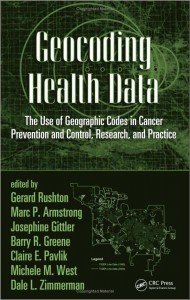 Beyer, K., Schultz, A., and Rushton, G.
2007 Using ZIP codes as geocodes in cancer research. In Rushton, G., Armstrong,
M. P., Gittler, J., Greene,B., Pavlik, C., West, M. and Zimmerman, D. (Eds.),
Geocoding Health Data: the use of geographic codes in cancer prevention and
control, research and practice (pp.37- 67). Boca Raton, FL: CRC Press.
Schultz, A., Molitor, F., Facer, M. and Ruiz, J.
2008 Survey of HIV seroprevalence, markers for hepatitis and sexually transmitted diseases, and assessment of associated risk behaviors in young men residing in low-income neighborhoods in five northern California counties. California Department of Public Health. Available online at:
http://www.cdph.ca.gov/programs/aids/Pages/tOAPDRHome.aspx

 In Review
Schultz, Alan F.
2017 Culture Change in Two Amazonian Communities: Using residual agreement from cultural consensus analysis to understand shifts in the meaning of life priorities.
In Preparation

Schultz, Alan F. and Gravlee, Clarence C.
2017 Social Status, Cultural Consonance and Health in Southeastern Puerto Rico.
Schultz, Alan F.
2017 The Ethnography of Life Priorities during Change in Bolivian Amazonia.
Schultz, Alan F.
2017 Cultural Consonance of Life Priorities and a Chronic Stress Biomarker among
Forager Farmers in Bolivian Amazonia.